The current trends are clear, the way to survive and thrive in the enterprising world is through diversification. With the end of the pandemic approaching, world-views continue to shift towards more globalized tendencies, and governments encourage their local companies to think bigger. At the end of the day, a diverse market will always absorb shocks better and will weather economic storms with less disturbances.
Here in Canada, despite the Liberal government's affinity to the notion of going global, many Canadian enterprises aren't taking the leap. Due to the geographic proximity of one of our main trading partners, companies tend to rely on those convenient channels rather than think to expand beyond them. The relationship between the US and Canada is one of cooperation and long-standing friendship. With that comes close ties that lend themselves to creating an environment where companies can work together with great ease. The close ties extend beyond trading; the United States is Canada's largest foreign investor supporting various Canadian industries including IT and software. However, while we maintain a solid relationship with our neighbours south of the border, it is important to seek out expansion and diversification opportunities by creating a strong presence for ourselves in different parts of the world.
Currently, a pressing question is that of the pandemic and the looming economic crisis. Is going global the best way out of the storm? Covid19 has brought our collective economies to a grinding halt earlier this past year as we were faced with lockdown and physical distancing measures. Businesses were hit hard as they were forced to stop operations to help flatten the curve. Nevertheless, it is this industry of entrepreneurs that will likely be the main driver that will lead us out of economic doom.
Going global should be something every company considers throughout their growth. If this pandemic has taught us anything it's that companies with diverse markets survive better than those focused on any one single market. So, are Canadian companies thinking globally?
According to a study by Aimia Inc., they aren't. The study showed that:
80% of mid-sized Canadian companies feel their businesses are "not well-suited" for international expansion;
46% felt they didn't have the insights needed to identify markets for expansion;
63% said they didn't know the steps required;
and 24% didn't know where to start.
Among the companies that weren't considering international expansion, the main cited reasons were lack of desire to expand beyond North America and a perceived lack of advantage. So where is the disconnect between companies and a government that's pushing a global agenda?
"The Canadian market is small, which makes expanding into international markets a necessity and not just an opportunity."
Hasan Makansi, CEO, Innavera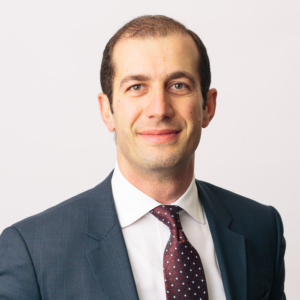 Hasan Makansi, CEO of Innavera, pointed out that many companies in Canada may not actually know their potential to succeed in an international market or have the know-how to take advantage of global markets at their disposal. "The Canadian market is small, which makes expanding into international markets a necessity and not just an opportunity," says Hasan.
Mr. Makansi founded Innavera nine years ago when he moved to Toronto from Dubai, UAE. The boutique consulting firm has helped corporates to scale, enter new markets, and acquire funding through the firm's network of investors.
Go Global and Do It Now!
Innavera reached out to the Federal Minister of Small Business, Export Promotion and International Trade. During that conversation, Mary Ng told us that now is as good a time as ever to think about taking Canadian companies global. The Minister spoke about the important role that this industry will play in the coming months as we navigate through uncertain times, and how part of the solution out of the uncertainty will be to think globally.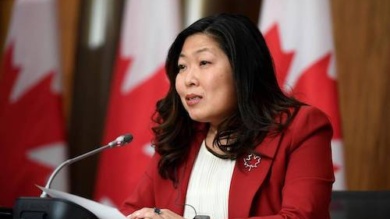 "I think what's really important during this time of Covid-19 crisis is to do everything we possibly can to support our Canadian businesses. That will help them on their road to recovery and that road to recovery certainly includes growing their business and looking for those opportunities and customers in the global market," says Minister Ng.  
While the pandemic rears its head for a second time in Canada, many businesses are struggling to stay afloat. But the government is hoping companies will think bigger and consider stepping into the international market as a means to help weather the storm all while supporting their efforts. Currently, Canada holds 14 trade agreements with over 51 countries around the world. These include agreements with the US, the European Union, Japan, Mexico, Australia, Brunei, Chile, New Zealand, Peru, Singapore, Israel, Jordan, Ukraine, Colombia, Costa Rica, Honduras, Panama, Korea and Vietnam. Through these agreements, Canadian businesses have access to 1.5 billion customers worldwide that cover 65% of the world's GDP.
"What we've been working really hard to do is to help our businesses access customers and opportunities, and when they do, they grow and they create jobs here in Canada."
Mary NG, Federal Minister of Small Business, Export Promotion and International Trade
Taking advantage of such trade agreements means companies will benefit from preferential access to the relative markets as well as from integrated supply chains. This creates an optimal environment for growing businesses. "We're the only G7 country that has a trade agreement with every other G7 country," says Minister Ng. "And what we've been working really hard to do is to help our businesses access customers and opportunities, and when they do, they grow and they create jobs here in Canada."
But is Going Global Counterintuitive?
Prior to the pandemic, trade was responsible for nearly 2/3 of the jobs in our economy. The government wants to continue encouraging companies to think globally to bring us back to a point where we were thriving and go beyond it. Minister Ng explained "Being protectionist and building those walls up is not going to get us on that road to recovery. In fact, helping keep those supply chains open and global trade open is what is going to absolutely help us in the economic recovery…Canada is a trading country. Our businesses depend on trade"
 Mr. Makansi echoed the importance of thinking globally. "The message from the government is clear; take your company global for it to grow faster. Thinking beyond our borders will help companies diversify their growth and not depend on any one market. And as that presence grows internationally, the company back in Canada will grow and create more jobs locally. It is through a global lens that Canadian entrepreneurs can truly expand their businesses and reach new heights of success. The future is global," he says.
Trade Agreements Are Great! But What About the Rest of Us?
You may be thinking that trade agreements are not of particular importance to you or your specific goods or services. To that we say, going global would help you create connections with clients on a much broader scale and, in the long run, this will sustain your company and create more profit.
While you may not make use of the actual trade channels, these agreements will come in handy when you want to expand your business or create partnerships with other companies abroad. Trade agreements mean open markets and cooperation, opportunities for investments, funding and overall expansion.  
The push to go global isn't new. There's been a concerted effort to encourage companies to think on a more global scale for years now, and in Canada, it's been highlighted with the efforts of current and previous governments to create as many partnerships with other countries as possible. With the onset of the pandemic, these efforts are being augmented as a means to revive the economy through expansion and diversification into multiple markets. Let's face it, this will likely not be the only time we face a crisis on a global level. The more companies exist internationally, the less susceptible they'll be to economic turbulence and the more successfully they'll be able to bounce back.
Ontario Helps Companies Go Global
The Ford government has also been invested in creating more opportunities abroad for local companies. Ford's Open for Business message makes it clear that cooperation with the rest of the world is something he is interested in and wants to encourage. International trade makes up approximately 50% of the province's GDP, hence the efforts to maintain its presence in the international market.
Ontario's Trade Strategy is an ongoing effort to help companies understand how to access foreign markets and use them to their advantage. Currently, the province has 10 Marketing Centers in 10 locations around the world including New York, New Delhi and Mexico City. Moreover, The Ontario government holds trade shows throughout the year to help companies build the connections they need to think more globally. These events include webinars focused on market/sector intelligence and facilitation of international/interprovincial business connections.
The thousands of companies that exist across the province currently employ about one third of Ontario workers. These are the spaces that are providing opportunities for Canadians across the board. And their expansion abroad means more jobs for Canadians back home.
Innavera has been providing such scaling services to Canadian companies in Ontario and other provinces for years. We know there's no simple formula to scale a company. That's why we create strategies tailored for our clients' needs. Scaling growth is about creating business models and designing an organization in a way that creates consistent revenue growth. "We become an extension of our clients and work closely to support their scale and expansion to new markets. We go beyond just providing a consulting service for entry strategies and move towards execution that includes setting up their operations, connecting them to the ecosystem, localization of products & services, logistics, payments, and in some cases, helping them generate leads and win business in international markets," says Makansi.
 Politicians and economists have both stressed the importance of a diverse market and it is now time for Canadian businesses to heed the call. The future is in a more globalized environment and a more interconnected world. Whether you export goods or provide a service, start thinking about how those assets can be applied to other markets such as Europe or the Middle East.
 The future belongs to those who will think well beyond their surrounding borders. It's time to see the world for what it is, an interconnected entity where opportunity exists within and beyond our borders. Global events have led us to think more cooperatively and are creating an environment where more companies will be able to shift their vision from local to world-wide markets.
—
Feature Photo by Evangeline Shaw